Do you want to start a blog or want to know how to create a blog? Or, wondering how to start a blog business? Well, you're at right place. This guide is foolproof and it would show you the best way to start a new blog on WordPress.
In this blogging for beginners guide, I would teach you how to build your own blog website and how to blog while making money. Don't worry! It will take only 20 minutes to have your weblog on the air. I have written this guide in quick and easy style. There is no need of HTML and graphic design skills. You can start your blog without having any programming knowledge.
There are many guides about "How to start a blog" in the river of the web. Starting a blog is a little bit difficult task for beginners. These articles consist of long, tedious and difficult tutorials. Means, beginners felt difficulties while reading them. I know how you feel when you read about the things which are hard to understand.
That's why I've written this guide. I want you to learn to blog easily. This guide is created for the beginners to start their blog. Means, no knowledge of advanced skills required. No need to grab a handbook or dictionary. Creating a blog is easy if your follow this guide. I created this guide to teach you how to start a blog from scratch. Why are you waiting for? Just start reading below.
In the market, there are some experts who are giving blogging classes. They charge more than $300 for teaching you how to make own blog website. I want to save your time and money. So, I published this guide without getting a single penny. Enjoy this blogging mega guide for free (And thank me after reading this).
[thrive_text_block color="light"]

Grab a cup of Coffee!
This guide is a little bit long and consists of 7000+ words. It will roughly take your 20-30 minutes. But, after these 30 minutes, you will save your several weeks of research. So, grab a cup of coffee or glass of juice and enjoy while reading.
If you got stuck in this process or it looks lengthy, then don't worry. Just contact me and I would assist you (for free). Or drop a message to info [at] blogginghouse.com[/thrive_text_block]
[page_section color='#ededed' textstyle='dark' position='default' padding_bottom='on' padding_top='on']
I would explain you the whole process but before starting let me tell you my story. Will you like to read about me? 😉
I am Abdul Haseeb. I started blogging in 2011. This was just like an accident, but this accident changed my life.
One day, I was exploring about how to start a website. I was using Google for several hours just for this question, but I was getting confused. What to do? And How to do?
All the articles were hard to understand. I didn't even have the knowledge of HTML. Then, I found Blogger (a.k.a Blogspot) platform.  This platform was easy. I just started the search on that platform. There were many tutorials about "Blogger tips for beginners" and "How to build a blog on Blogger". These tutorials were easy and I was learning that platform. I got some blog ideas. There were plenty of tutorials for blogger tricks. I just started my first blog there. It was a blog for the tips of Windows XP and 7 themes (I remember).
My first blog experience was funny and unprofessional. I did a lot of experiment and learned a lot of things. I also made several mistakes. But, that experiment taught me how to create a blog.
In 2012, I bought my domain name and shifted to WordPress. WordPress was much better than blogger. I was on free web hosting at that time. (using free web hosting was also a mistake).
I started learning about WordPress. I spent a lot of my time in just reading tutorials.
In 2013, I changed my web hosting to a paid one. I tried to increase my traffic on that blog, but I can't do it. Due to the lack of planning and experience. My first blog was not successful.
In 2014, I quit the previous blog and started a new one. It was about web design and development. Well, in simple words, it was also a mistake. I was not having much experience and knowledge about web development. Second mistakes were that web development was a high competition niche. So, It was also failed. I got experts' advice for start a blog.
In 2015, I thought that I have learned a lot of blogging and my interest was also developed in blogging. I was having a lot of interest in starting blogs. I thought that "why not start a blog on a niche that you love?". I started my first professional blog "Blogging House". I got a lot of new things to learn, and I just rocked using this blog. I earned my first dollar through Blogging House.
In 2016, I thought to start another blog to teach people about the easy and beginner's ways to start blogging. I thought that I should share my guide according to my mistakes and experience. So, other can also learn from my mistake. So, that everyone can easily have his/her blog. For this purpose, I started "Start Blog Help". This blog is for beginners and newbies to start their blogs without any hassle. So, I would help people "How To Create A Blog".
[/page_section]
Now, today, you're reading this guide. Toddy, I am gonna teach you How to Start a Successful blog. I've written this guide according to my experience and mistakes. So, it will be easy for you. If you search for a blogging course on the internet, then you can see the prices of different lectures. I could also sell this guide and made some bucks, but I am giving this to you for free because I know you're a beginner, and you want to start. The second reason of giving for free is that I love my readers.
Learn To Start A Blog
You might be thinking why I should start a blog? Why I should spend my time on my blog? Or, Why should I create a blog? Let's answer these questions.
Step 1: Top 10 Reasons to Start a Blog
There is always a reason for doing anything. Blogging is done by the reasons it depends on you "why are you blogging". For answering this question, I have shared ten reasons why you should start a blog. There are hundreds of reasons for this topic, but I am sharing only ten which are most common. Here are these reasons.
1. Be a better writer
A blogger is always a good writer. Blogging can help you to improve your writing skills. When you're writing blog posts regularly, then you know what your mistakes are and how to improve them. I highly recommend students, authors, teachers, writers, etc. to start a blog.
2. Share your views
When you're blogging, you have the rights to share your views. You can share everything that you think with your audience. Your audience would also love to read your views.
For those peeps, who are asking themselves "should I start a personal blog?" then the answer is yes! go a head and change your ordinary lifestyle to blogging lifestyle.
Benefits of personal blogging:
Get communication skills
Build your personal brand
Share your thoughts
Emphasize your thoughts
Interact with your followers
3. Be a teacher
On your blog, you can share anything that you know. There is no degree or certificate needed. A blogger is also a teacher. You can teach what you know. It means blogging gives you teaching skills.
4. Promote your service
If you're a writer, freelancer, or any service provider, then you can create a blog to promote your service. When you write for your audience, then people trust you. I this way, you can promote your service. You can see there are many marketers, who are promoting themselves by using their blog. So, why don't you?
5. Promote your business
Why blog for business?
Every business should have a blog. There are thousands of businesses who are promoting themselves through blogging. So, blogging can also help your business to grow. Every experienced marketer would recommend you to blog if you're a business.
6. Become a celebrity
A blogger is always loved by his readers. If you're having thousands of people who reads your blog and follow your instructions then you're a celebrity. You are an inspiration for them. They are following you. Feel like a celebrity while blogging!
There are several actors, celebrities, entrepreneurs  etc who are having their personal blog. Like them, you can also start a personal blog.
7. Learn new things
Every blogger is also a learner. When you do research on any topic, then you get a lot of ideas and your knowledge increases. For example, if  I create a blog about fashion than I would learn new things about fashion daily. My every new blog post would teach me several things.
8. Build your audience
Blogging award you with fans, supporters, readers, visitors, users, customers, and clients. If you want to get a vast audience, then create a blog which will be loved by everyone. Your audience will help you on many occasions.
9. You're the boss
Who is your boss? That's you! In blogging, you have the freedom of work. No one creates limits on you. You can write according to your requirements. In this way, you're your boss.
10. Make Money Blogging
High Five! Here comes the interesting part which you were looking for. Aren't you?
Definitely! Blogging can be a good source of handsome income. You can also search on internet about the folks are making several bucks in a day just from blogging. Later on, you will learn the ways from which your blog will make you money.
There is one thing that I want to mention here. Blogging gives you money but it requires much time. In start, you have to build the authority of your blog and have to do hard work on it. Then later, it pays you for your efforts. But, blogging is not like a source of making you a billionaire on just day 1.
Conclusion
Well, I have explained you several reasons why you should blog. 10 reasons to start a blog are mentioned above.
There is no specific reason for blogging & blogging don't need any reason to be started. I have shared you ten common reasons. Just start the blogging journey if you have the dare to do.
Step 2: Choose Your Niche
When you're starting your blog, then the first step is your niche.
In simple meaning, Niche means topic. Then, niche blog means a blog on a specific topic. Niche blogging means to blog on a specific topic.
There are some people who have started micro niche blogs (and some are not focusing on niche). Before, telling you how to choose a niche, I would tell you why niche blogs are better.
Niche blogs are those blogs which focus on a specific topic. While general blogs are those blogs which don't have any topic limited. General blogs can have articles on any topic. Some people might be thinking that general blogs are better than the niche blog, but I think niche blogs are better than general blogs.
Let's suppose there is a blogger named Mike. Mike creates his own blog. He decided to create a niche blog and he chooses fashion as a niche. Now, he is having his fashion blog.
Suppose another blogger James. James created his general blog without any topic. James is going to cover all his favorite topics on this blog.
Mike will get traffic that is searching for "fashion" article. Mike can collect email list, social followers, etc. He can also make money by adding banners on his website. The visitors would get fashion advertisements, and there will be a great chance that mike will make more money.
That was Mike's niche blog. Let's come to the James' general blog. That blog does not have any topic to blog. James is writing health and fashion both articles. Now, there will be two types of readers, one who will come for health articles and others will be there for fashion articles. Health readers would never click on fashion banners. And, fashion readers would never click on health banners. If no one would click on Ads then James will not get any penny. So, James would not make money.
Well, my example told you the difference between niche and general blogs. It's time to start a niche blog.
Now, you're thinking which niche you should start your blog?
There are too many niches in the market. You can't even count them.
The best way to choose a niche is that choose the niche that you love. If you have an interest, passion or attraction in any niche. Then, that's your favorite niche. You will be able to write better on that topic.
Do you know, your favorite niche can be even better than the best niches in the market, Yes!
My favorite niche is blogging and SEO. Health is more profitable than this niche. If I would work on health then I would make more money but that's wrong. I don't even know the ABC of the health niche. Which means, I can't write on this niche because I don't have the knowledge nor I have any interest in it.
Second thing, I have more passion in blogging than health or medical. So, I have the power to work more on blogging rather than medical.
When I started my first blog, I can't discover my niche at that time. I was first writing about Softwares, then I started to write about computer tips. Well, I could not work on those niches. After 1 year of learning and trying new stuff, I have finally chosen "blogging" as my niche. I was having a  great interest in blogging at that time.
Now, you will have to choose your niche before starting your blog.
Your Hobbies are Your Niches
Yes! Hobbies are the stuff that we do in our free time. If you would write about your hobby then it will be easy for you and you will be able to write better about the thing that you love.
If your hobby is book reading then you can easily write on this topic. You read a book, write reviews on it. You can create a list of your favorite books and then you can publish them. There are many ideas that you can get from your hobbies.
Some of the hobbies for blogging:
Movie Watching: Watch movies and write reviews. You can also write articles like "My top 10 movies" or "Top 10 movies of the famous actor" and many other ideas. This can help you to start a movie blog.
Gardening: Create a blog about gardening and show your skills. You will help other gardeners in the world. Which means you will be a teacher.
Playing Games: Gaming blogs are also now created by many newbies. A gamer will love to write about his favorite games. You can also share your tips for gaming. Come on! You can easily start a gaming blog.
Songs & Music: Now a days, every second person have a passion for music. If you also do have then you can start a music blog.
Those who have interest in beauty and cosmetics can start a makeup blog. Photography is also vast these days, which means a photography can start a photography blog to show his work. There are thousands of hobbies. Every person has its own hobby according to his taste. It means every hobby is a niche.
In simple words, your hobbies can make you a good blogger. Let's see what is your hobby 🙂
Some profitable niches (recommended by the experts)
Here are some of the profitable niches that are recommended by many experts. Some experts say that these are best for affiliate marketing. Some of these are also listed as blog topics that make money. I listed them below because I think these may help you:
Health
Weight loss
Blogging niche (my favorite one)
Personal development
Technology niche
Money and business niche
Fashion
Cooking (Yup! Go a head ladies and start a baking blog for your audience)
Celebrities
SEO niche
Insurance
Well, these above were recommended by market experts. If you see then you have a lot of opportunities for making money.
What is the most profitable niche?
Well, do you know what is the most profitable niche?
The most profitable niche is the one that you are passionate to write about. If you're having an interest in something then you can work on that thing better than anything else. In the above paragraphs, I have already written some lines about this.
It does not matter which niche (or topic) do you love. If you are having interest in cosmetics then you can start a beauty blog. If you know how to cook good then you can start a cooking blog. If you are having ability to craft better then you can start a craft blog. If you are a doctor or a medical student then you might be interested to start a health blog.
If you have a passion for anything then you will have more, more and more power to work on that. If you love your job, then it is the world's best job for you.
Similarly, if you love a niche then it is the best niche for you.
Step 3: Blogging Platforms
It's time to choose your blogging platform. Now, the question is "Where would you create your blog?".
The place where you create your blog is your blogging platform. There are two types of blogs that you can start (regards to a platform):
startbloghelp.blogspot.com
blogginghouse.com
The first one is a free one, but it's ugly and can take you to the loss. You may get a free blog however, it won't be a professional approach.
So, there are two types of blogs:
Free hosted Blog
Self-Hosted Blog
Free Hosted Blog:
These are the free one. You don't need to pay a single penny for starting such a blog. But, It is just a crap and unprofessional blog. It's good for the newbies to learn about the things, but you can't take this option to start a blog in a professional way.
Example: startbloghelp.blogspot.com
You don't have to pay anything to start such a blog. Domain and hosting are provided to you by that platform. These are also known as Web 2.0 blogs.
Self-Hosted Blog:
This needs a little investment.
Self-hosted blog means you will host a blog on your own web hosting account. You will first need to buy a domain, then you need to get a hosting. I will explain more about the domain and web hosting in the next step.
For creating a self-hosted blog, you will need to spend some amount. You will need to buy a domain and a hosting.
The domain will cost around $0.99 (for only the first year) and web hosting will cost $72/year (but for you, It's $47). I am giving a special discount to my readers. So, you're my reader, then you will save a big amount.
Self-Hosted costs some money, but you have the benefits which are essential for you. Here I have done a comparison of free-hosted and self-hosted blogs.
Why is Self-Hosted better than FREE Hosted?
This question is usually asked by newbies.
Well, let me answer this question.
| | | |
| --- | --- | --- |
|   | Free Hosted | Self-Hosted |
| Plugins Allowed? | No | Yes |
| Themes | Only default | Thousands in the market |
| Customizable | No | Yes |
| Custom Emails | No | Yes |
| SEO features | A few | All |
| Cost | FREE | $47/year |
No Plugins Or Themes: You can't use the plugins or themes of your choice. Plugin improves the functionality of your blog. Like SEO plugins, etc. Themes give it a great look. Both things are important and I can't live without any of these. On free hosted blog, you can't add your desired plugins and themes. While, in self-hosted, you have the control of your site. Means, your desired themes or plugins.
You don't own your blog: free hosted or web 2.0 blogs are not owned by you. In fact, they are owned by the site where you created them. For example, if you created a blog on Google Blogger (Blogspot platform) then your site is owned by Google. Google can delete it at any time if you violate Google's terms, or your site got marked as spam. There are many other situations in which your site can be deleted. So, your hard work can be wasted at any time.
No Customization: When you get blogging in a serious way then there are many customizations needed to be made. You need to customize themes, plugins or even core files. free-hosted sites don't allow you to make major customization. In fact, they don't give you the files. The files of your website are hosted on their servers.
Not suitable for brands: If you're creating a professional blog, branded blog or an elegant blog then you can't use their service. "brand.blogspot.com" would you spoil your brand's trust by using a sub-domain?
Second thing, their own themes are not good looking. Users would never trust you if you would use their theme. Some web 2.0 sites,  add their own link in the footer like "Powered by Blogger". So, due to these reasons, a professional blog can't be suitable there.
No Custom Emails: You can't create custom emails like [email protected]. Custom email address gives you a professional style and these are really useful for visitors. Self-hosted don't allow this awesome feature.
Due to the above limitations, you can't create your blog on free-hosted. That's why I recommend, make a little investment for your business. I would further about this investment. Don't worry! I have a deal to save your money.
Our Choice: WordPress Self-Hosted
WordPress is world's #1 blogging platform.
WordPress is a CMS tool created in PHP. It is designed for every type of person (beginner, average, developer). WordPress powers 26% websites around the world. When it comes to blogging, WordPress is the best option.
WordPress itself is 100% FREE but it requires web hosting to work with.
Due to its awesome features, many top brands are using WordPress. Many top sites including blogs, magazines, agencies are using WordPress.
WordPress is the king of blogging platforms. After WordPress, the second option is Blogger (powered by Google). There are other platforms, but they are not much reliable as much as WP is.
I am also using WordPress on my blog. My all blogs, including Blogging House and Start Blog Help, are powered by WordPress. I have been using WordPress since 2012.
WordPress is so vast that there are 2600+ themes and 31,000 plugins are available for free.
It's not only a blogging platform. In fact, it's a proper CMS which can be used to create websites of almost every type.
Following websites can be created via WordPress:
Blogs
eCommerece
Q/A
Non-profit
Portfolio
Coupon portal
Online directory
Business website
And more
WordPress is easy to use and learn. These are WordPress features that make it stand out in the sea of the web:
Easy to use and learn
Customizable
Secure and Safe
SEO friendly
Expanded by thousands of themes and plugins.
Professional
Used by many kind personalities
WordPress has both versions of blogging sites. Here are these:
WordPress.COM (free hosted, used to create web 2.0)
WordPress.ORG (Self-Hosted, my choice)
WordPress.COM is used to create web2.0 WP sites like:
startbloghelp.wordpress.com
While WordPress.ORG is known as Self-Hosted WordPress. There you can download WordPress and install it on your server. It's free to download. As I have explained you in the previous step that Self-Hosted is better. So, we would create a self-hosted WP blog.
Since we want to install WordPress self-hosted. So, we will create a self-hosted blog.
Some web hostings like InMotion Hosting offers to install on 1-click during checkout.
Pre-installing WordPress during checkout is the easiest way to install WordPress. I would guide you to install WordPress in both ways, i.e. pre-installing and installing using Softaculuos.
Read further, I would explain to start your self-hosted WordPress blog. In fact, this article is based on how to start a blog on WordPress.
Step 4: Domain & Hosting
Now, this is the main part of the article. We're going to start the basics of your blog.
As I have mentioned that we need a domain and a web hosting for starting your blog. So, first, we would buy a domain and then we would get a web hosting.
Oh! Wait! I have not described you what are domain and hosting. Let explain and describe you a little bit about domain and hosting.This part will clear all our confusions about domain and hosting.
Domain
That's the name of your blog. It's just like an address of your blog. Your domain name represents your blog. Visitors use your domain name to reach your site. For example:
google.com
blogginghouse.com
blogginghouse.com
Domain Name costs around $15/year. Some providers like Godaddy, give it for just $0.99 for the first year. Rather than using a sub-domain, you should always start a blog with your own domain name. It will be a long term investment.
You should be careful while choosing a domain name. You can't edit/change it later. Here are some tips that you should follow while choosing your next domain name:
Easy to remember: Your domain should be easy to spell, easy to remember and easy to write. If it will easy to remember then it will be easy for the visitor to return back to your site.
Avoid numbers or hyphens: Numbers and hyphens cause confusion. You should never use hyphens. Hyphens look spammy. The example of hyphens: example-website-link.com. Numbers also should be avoided. The visitor is confused while reading numbers or hyphens. Second thing, such domains are hard to remember.
Make it short: Short domain names are loved by everyone. Make your domain short as much as possible. Short domains are hard to find these days. I recommend short domains because they look legend, and they are easy to remember.
Brandable: These days, you can't find an exact match domain. Now, people are focusing on getting branded domains. You should also give your blog a name that will act like a brand. Because brands are trusted.
.COM is king: you should try to choose.COM extension first. If I tell someone about my domain without telling its extension, then the first extension comes in the mind is.COM. You can try yourself. Tell your friends about your site name,  they will first think about.COM.
Your target should be.COM domain. If you can't find.COM suitable for you then.NET and.ORG should also work. But, it depends on your business. Some business book all three TLDs (i.e. COM, NET, ORG) for their website.
In the next step, I would guide you to get your domain name. Yes! You're going to start a blog with own domain.
Well, I have given you a lot of things about domains. Now, you're thinking "I have got my domain, how to start a blog on it?" Let me answer this.
Web Hosting
Web Hosting is the space where you store your website's data. There you will store all of your files, databases etc. In simple words, domain is the way to access data stored in web hosting. Without the web hosting, you're unable to start your blog with your domain.
Domain and web hosting, both are fundamental things for a website. A website or blog can't be created without any of these. All of your things are stored on web hosting, domain gives an address to them.
Your web hosting is the backbone of your site. Everything is controlled from there. You should get a good web hosting if your web hosting is not reliable then your site is at risk. If you want your site to be successful, then get a good web hosting.
There are different types of hostings. Here are the main:
Shared Hosting
VPS Hosting
Dedicated Server
We will discuss shared hosting here, it's affordable and perfect for small businesses, blogs. and normal websites. VPS and dedicated servers are for big projects and are expensive, you can't afford them at the initial stage.
Now, you might be thinking how to choose a web hosting provider? This is a good question.
There are hundreds of web hostings exists. Let' find out, which one is perfect for you.
Choosing A Web Hosting
Now, we have to choose a right web hosting. If you choose a wrong web hosting then your site will experience many difficulties. Here are some of the factors that you can consider while choosing web hosting:
Support
The web hosting should have a good support department. Customer support is the first thing because whenever you got a problem, support department helps you. If customer support of a web hosting is better, it means web hosting knows the value of its customers. So, you should choose the web hosting with good customer support.
Uptime Guarantee
Uptime means the time when the website is live, downtime means the time when the website goes down. Downtime results in loss of visitors, customers, and clients. So, we should try to avoid downtime. Web hosts give the guarantee of uptime. Well, there is nothing perfect. Every user has to experience downtime. But, it should be as less as possible. A few minutes downtime can occur in any web hosting. So, you should choose a web hosting which is willing to give you 99% uptime guarantee.
Money Back Guarantee
Suppose, you bought a web hosting, but due to some reasons you're going to cancel your plan. If a web hosting is giving money back guarantee, then you can get your money back in this specific time period. I know you don't want to waste your money. Some web hosts give 30 days money back guarantee. Means, within 30 days, if any problem occurs, then you have the authority to get your money back. This is just like a trial period. I will show you a web hosting provider which is giving 90 days money back guarantee. Read below and you will know.
Price
This is an interesting point. There are hundreds of brands. There are some web hosting providers which are offering web hosting at the too much cheaper price, but their service is worst. You should not get fooled by cheap prices. The price of web hosting should not be so cheap, and also not so expensive. It should be affordable. I recommend you to create a list of features that you need and then invest according to these features. An average web hosting costs around $3-8/month.
Customer Reviews
When you're choosing any web hosting company, then search for their reviews on the internet. See what their customers are saying about them. This is a good ask to check customer reviews before choosing your web hosting. Be sure to check that the site where you're checking reviews, is that right or not?
Search the query on Google: "Web Hosting Name + reviews". Replace "Web Hosting Name" with the name of hosting you're looking for. For example I search about "InMotion Hosting Reviews".
When you will search the reviews then you will see the real face of web hosting. In this way, you can judge the quality of the web hosting. I highly recommend you to do this before choosing any web hosting.
Our Recommended Web Hosting
Well, it is hard to choose a web hosting. It requires experience and time. When you have tried several web hostings and got an experience, then you know which web hosting is good.
In the past 4 years, I have used several web hosting. Many free web hostings, paid, local, international, US based and many other. Sometimes, I even got some loss of money, but I am okay with that. Now, I know which web hosting is good and which is having drawbacks.
I want to save your time. So, I would share you my best web hosting. The web hosting on which I trust. That's InMotion Hosting.
I highly recommend InMotion Hosting. I have been using them since 2015,  Their service is really awesome. InMotion Hosting is the best place to start a blog.
If you want to save your money and time, then you should go with InMotion Hosting.
Reasons why should you choose InMotion Hosting:
#1. Their customer support is best in the world. My first reason, why I choose InMotion is their support. They are really friendly human. I found their support best in the world. I have talked to them on several occasions and they have given me a great response. InMotion's support department can help you in solving your problems. You may contact them before buying their hosting.
#2. They are giving 90 days money back guarantee. It means in first 3 months, you have authority to get your money back at any time. It indicates that InMotion Hosting's service is good, that's why they are giving too many days. HostGator gives 45 days money back guarantee. I like InMotion because it gives more benefits than the competitors. I think you should give them a try, if you get disappointed then you will get your money back. 90 days are enough to test a product in the market.
#3. InMotion Hosting is giving free SSDs with every web hosting plan. SSD stands for solid state drives. They are faster than the spinning hard disks. SSDs increase the speed of your site and your content is delivered to the user faster. This technology is increasing its scope faster. Only a few web hostings in the world are offering SSDs. Some are charging extra for providing SSD hosting. InMotion Hosting is giving best SSD hosting for free with every web hosting plan.
#4. They are giving 99.9% uptime. As I have told you that downtime is not good for a site (it can also impact SEO). So, if you want to avoid downtime then go with InMotion Hosting.
#5. They are giving freebies with their hosting plans. Here are some of them:
1-FREE Domain (valued $15)
$250 in Ads credit.
Free data backups
Free SSDs
BoldGrid included for FREE
And many more features.
So, there are many other features due to which I recommend InMotion Hosting. Now, let's create a blog on InMotion Hosting. Follow these steps and get started!
Step 5: Create Your Blog
Okay! You have learned much. Now, it's time to create your blog by using your technical skills (which you got while reading this article). Follow this step-by-step tutorial and start your blog on InMotion Hosting.
Step#1: First go to InMotion Hosting using my discount link. You will get 6 months free discount and you will save huge! This discount is exclusive to you because you're my reader. Here is the link to the discount:
Step#2: Select your web hosting plan. There are two plans available. If you want to host only 2 (or 1) websites, then you should choose Launch plan. Well, if you want to host 6 websites, then choose power plan.
Step#3: It's time for the domain name. If you want to purchase a new domain, then just enter your desired domain and check its availability. If it will be available then continue to the next step. If you are already having a domain (from any other registrar) then select enter your domain name and click on continue.
When you would select a domain name then in the next screen, you would be offered a Domain Privacy. If you want to save you $9.99 then you may skip it.
Step#4: Now it's time to select your hosting plan. Here you can see a default plan. You can click on "Change My Plan" to select an appropriate plan. You may move on if the default plan seems right.
First, it is asking for Max Speed Zone. Select the one in which you want maximum speed. If you're not sure about this then no problem! You can select this later.
In the next block, you can see prefixes for the Auto Installer. Select "Install WordPress" if you want to have WP pre-installed. This option is really worthy if you want to save time.
In the final screen, you would have to enter the billing and payment information. That's just ordinary details which you enter during purchasing an online product. If you found anything confusing in those then you may contact InMotion's support for help (they're friendly guys).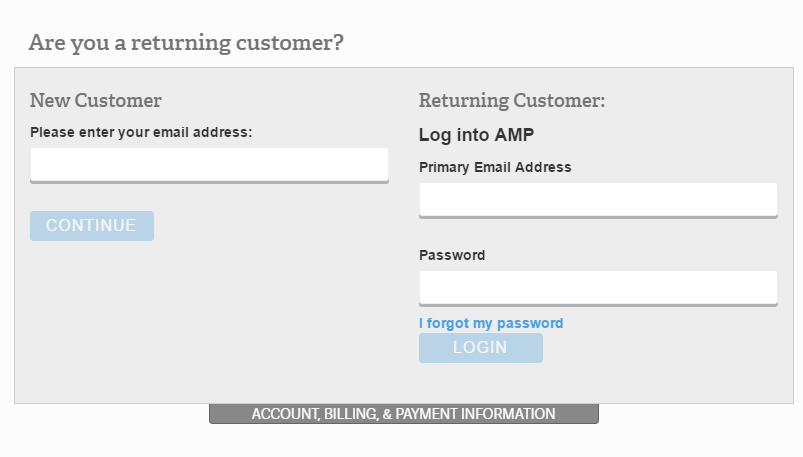 Install WordPress Manually (Optional)
This step is optional if you didn't installed WordPress during checkout. Here are the steps to install WordPress manually. If you already installed WordPress then skip this step.
Go to http://www.inmotionhosting.com/
First login to your InMotion Hosting AMP.
Now, click on cPanel and a new tab will be open in your browser.
Scroll down and in the section "Software and Services", click on the "Softaculous Apps Installer".
Softaculous is the 1-click app installer which contains 310+ applications that you can install on your blog. We will choose WordPress.
WordPress install will be open. There you need to select some options.
First section is Software Setup. It contains Protocol, domain, directory and database name.
Choose the protocol of your domain. If you're having SSL then choose HTTPS otherwise HTTP.

Select the domain on which you want to install WordPress.
I think directory should be empty. So, leave this option.
Database name on which you want to install WP. The database is created new in this process. So, you can choose any name.  If you would leave this option as it is then it will be default name.
Next step, table prefix. Web developers and technical guys will be familiar with this option. If you don't know anything about that then leave it as it is.
Next section is Site Setting. First choose site name and then enter tag line.
In this section Admin Account. You have to set the username and password for your WordPress admin panel. These both things should be secret and make it sure only you know these.
Other fields are optional. So, you can leave them and enter your email address at the end.
Click on "Install" button and wait.
A few minutes later you will see the WordPress in installed.
Step 6: Setup Your WordPress Site
Okay! You have got your web hosting account and installed WordPress on it. It's time to set up your WordPress site. So, it will be ready for the visitor. Here are the things that we would do in this step:
Learning WP dashboard.
Do some important settings
Install Theme
Install Plugins
So, let's start.
Learning WordPress Dashboard
First of all, login to your WordPress dashboard by visiting:
http://yoursite.com/wp-admin    (replace yoursite.com with your domain)
Now, enter the login details that you have given while installing WordPress.
Now, You have logged in to your WP dashboard. Here how it looks like:
It's time to learn how to use this dashboard. The front page consists of some quick links, quick save the post to draft, statistics and WordPress News. There is nothing important here in this part.
The sidebar is containing links to the different parts of the Admin panel.  Here I have described the main parts of your WordPress dashboard:
Posts: This tab is for managing posts on your site. Posts can be called as articles, blogposts, entries, and tutorials. It depends on your website type. If you wanted to create a blog then you will manage your blogpost from there. You can publish, draft, delete, edit and schedule posts from there. This is just like a writing section.
Media: Next one is the media. WordPress has the media compatibility. You can upload images, audio and videos there. Then, you can use those media in your posts. So, you will deliver enrich content to your visitors. Not all platforms support this feature.
Pages: Pages are a little bit different from posts. Pages are permanently on your site. They are not like blogposts. Example: About us, contact us.
Comments: This section is created for managing the comments. You can see the comments which are waiting for approval. Then you can approve, disapprove, review or delete the comments. You can also see which comments are marked as spam.
Appearance: This part is for giving your blog a look. You will design your blog here. All the layouts, designs, themes etc will be managed from there.
Plugins: This section is used to search, install, activate, deactivate and delete plugins from there. Plugins add more functionality to your blog like SEO, photo gallery etc.
Users: There you will manage the users that can access your blog admin panel. If you want someone elese to give access to your admin panel then you can add more users from there. You can also manage the user roles from there. User roles means to give limited access to a user.
Settings: There you will do core settings of your blog. Here you can change the URL, tagline, site-name, and all other important settings of your  blog. We will first complete the setting of this section. First visit this section and do an important setting of your site.
Change Your Permalinks
If you want to make your blog search engine friendly then you must make your URL search engine friendly.
WordPress by default don't have a good structure for the posts. Here are the steps to make your posts' URL search engine friendly.
First, go to the Settings tab and click on Permalinks.
There you will see many types of structures that you can select. I recommend you to select "Post Name" option.
This option seems neat, clean and easy to remember In this way, your URL structure will be friendly to search engine and user.
Installing Themes
It's the time to give your blog a professional look. There are thousands of themes available in the market. Some are free while some are paid. Choosing a theme consists of some different factor. I would guide you to install a free theme and will tell you some trusted paid theme providers.
First click on Appearance. Now click on Add New.
It's time to decide which theme do you want to use. You can also search form the thousands of themes displaying there. It depends on you which theme  do you want to choose. For example:  I like Twenty Sixeen and Sparkling, but i decided to install anyone of these.
Just enter the name of the theme in the search button. Now, click on the Install button
Preview the theme and install it.
When the theme will be installed. Click on Activate button. You may preview this before activating. The theme will be activated.
Visit your site
Another method is used to install themes – Which is done y uploading the themes. Here are the steps to upload the downloaded theme.
Click on Appearance.
Click on Add New button.
Click on Upload Theme which is located at the top of the page.
Now, choose ZIP file from your hard disk and Install Now.
Now, activate the theme and enjoy.
You might be thinking which theme to use and where to get it? Let's me explain you.
Free themes are usually not perfect for professional sites. if you can't afford a paid theme then you may use the free one.  I recommend you to have a paid theme. Here are some of the best WordPress themes provider:
Genesis
MyThemeShop
Elegant Themes
iThemes
Tesla Themes
You may use any of the above themes. I am using Genesis Framework on this blog.
Installing Plugins
Okay! It's time to supercharge your blog. There are thousands of WordPress plugins available. Each plugin has its specialty. So, it depends on you which plugin do you want to install.  For example, you want SEO functions features on your website, install SEO plugin. You want to have a photo gallery, search for the gallery and install plugins accordingly.
I can teach you to install plugins, you will do the rest. Install the plugins that you need using this procedure. Here are the steps to install plugins:
Click on Plugins in the WordPrss dashboard. Then, click on Add New.
It's just like installing themes. Same procedure. Enter the name, and install. For example, I want to install Yoast SEO I entered the name.
Search for plugins and hit enter:
Click on Install Button.
Activate the plugin
That was the whole process. It's up to you. Search all the plugins and install them yourself. Here are some plugins which are useful and I am using them
Jetpack by WordPress.com (it contains many tools to supercharge your blog)
WordPress SEO by Yoast (Best SEO plugin)
W3 Total Cache
Thirsty Affiliates
SumoMe
Write Your First Post/Article
Okay! now, your blog is launched and it is shining. Let's take the first step of your blog, after starting it. Let's write your first blog post.
Click on Posts tab in your dashboard.
Now, click on Add New button.
Your post editor appeared. This is really user-friendly and comfortable.
There is no detailed tutorial needed to publish your first post. Just fill in the pot title and content, then hit publish!
Congratulations! Your post is published.
Step 7: What's the next!
Congratulations! You have started your first blog.
First of all, thanks for reading this guide "How to Start a Blog". You have learned a lot of new things today. This guide acts like a "blogging for newbies" because it is created for beginners. If you follow this guide completely and work according to each step then you can start your blog within next 20 minutes.
I have seen many people who waste their hours in playing games. If you spend just 20 minutes, then you would also have a blog.
Just follow this guide and have your blog started. If you already started your blog, then here are the things that you can do:
Start a Blog Challenge
Yup! I am gonna give you a challenge. Don't worry! It will be easy. As you have read the whole guide, it means you're able to start your own blog. So, challenge is simple. Create a blog (according to my guide) and contact me. I would feature you on my blog. 🙂
Tell me about your blog
If you have started your blog, then send me an email about you, your blog and also send me a link to your blog. I would give you some tips and will guide you "How to grow your blog". It's good for you and me to get connected. Just send an email and I would reply you soon. Here is a sample email which my reader sent me:
Hi,
I am [your name], one of your readers. I just followed your instructions started my first blog. Here you can check it: [your blog link].
Kindly give your thoughts on my new baby blog.
Thanks for your time.
Cheers,
Subscribe to my newsletter
I am sharing several new blogging tips, secrets, hacks and tools to my email subscribers. Subscribe to the newsletter and you will be also in. You will also get updates of new posts.
Support me
I have spent several days for writing this guide. I could sell this guide and had made hundreds of dollars. But, I have given it to you for free. Because I know that you're beginner and you can't pay money for a coaching class or guide. So, take advantage from this guide. I have shared my love with you. Now, it's your turn. Share your love:
Buy Web Hosting:
If you would buy Web Hosting from InMotion Hosting then you would get a massive discount and I would get a little commission from your purchase. It will give no extra cost at you. This commission would be used to maintain this blog and it will support me to write more. I hope you understand. So, grab your web hosting discount here:
Share this guide
I spent days while working for this guide. Share this guide with your friends. So, that everyone would read it and get benefit from it.
Ask me any question
If you're having questions or confusions then feel free to ask me. I would love to answer your queries.
Let's start a blog that matters!